Project Starburst was formed in 1971 with the goal of helping those in need in Mecosta and Osceola counties. To celebrate 50 years of service in 2021, Project Starburst wanted to create a sub-brand that they could use throughout the year.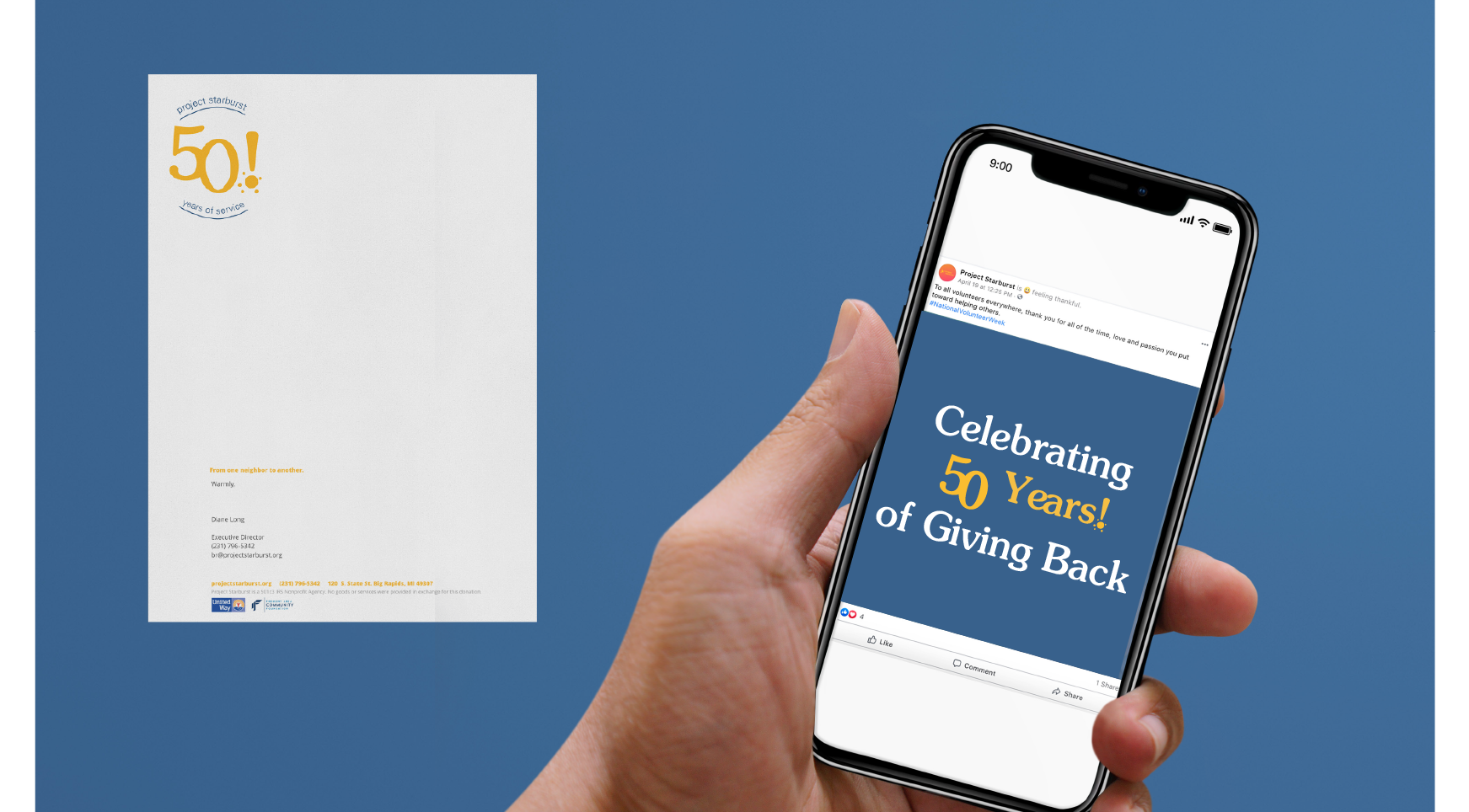 Social media and letterhead touchpoints were designed to be used throughout the year to promote the organization's 50th anniversary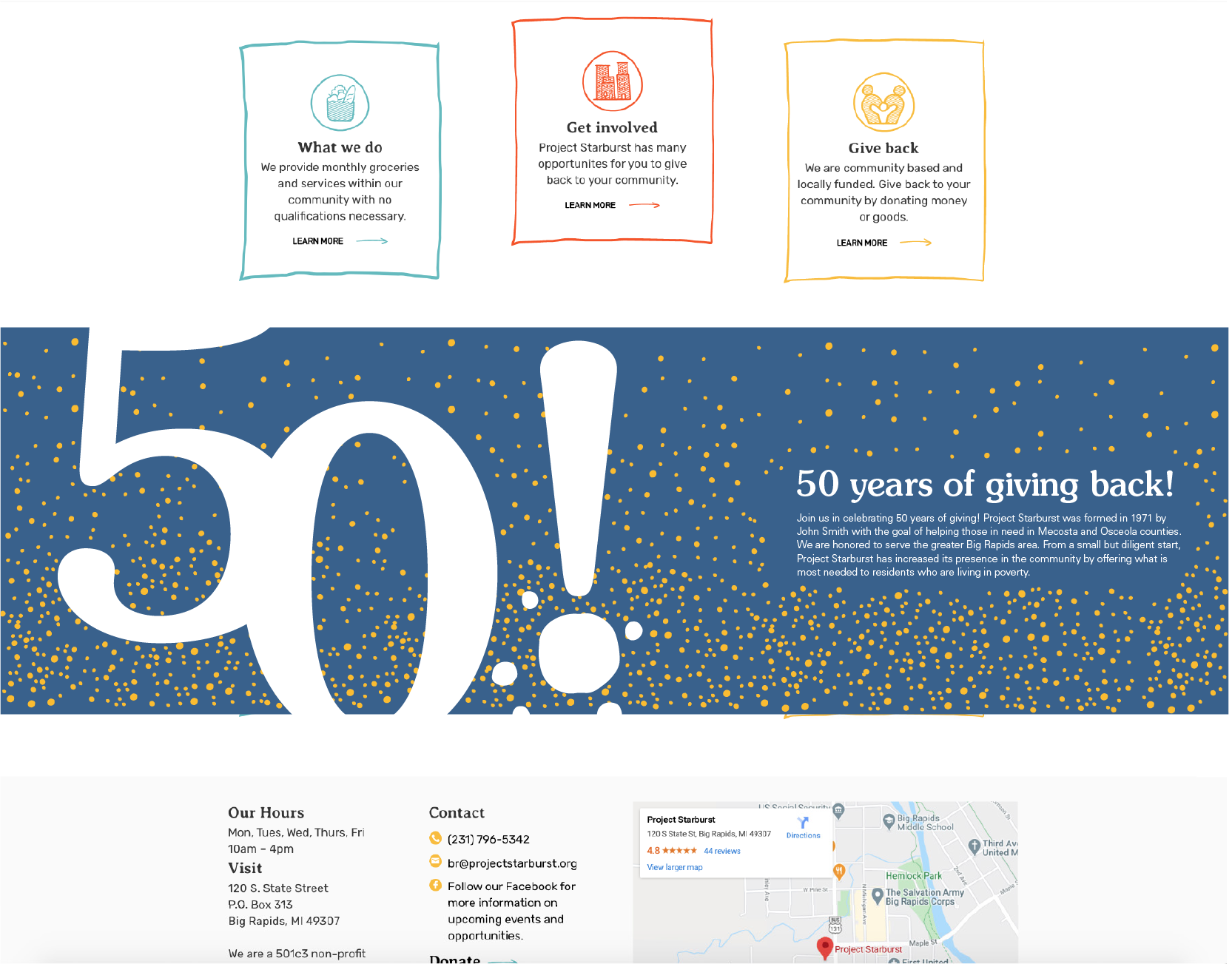 A 50th anniversary banner is designed to be featured on Project Starburst's website to bring awareness to their work.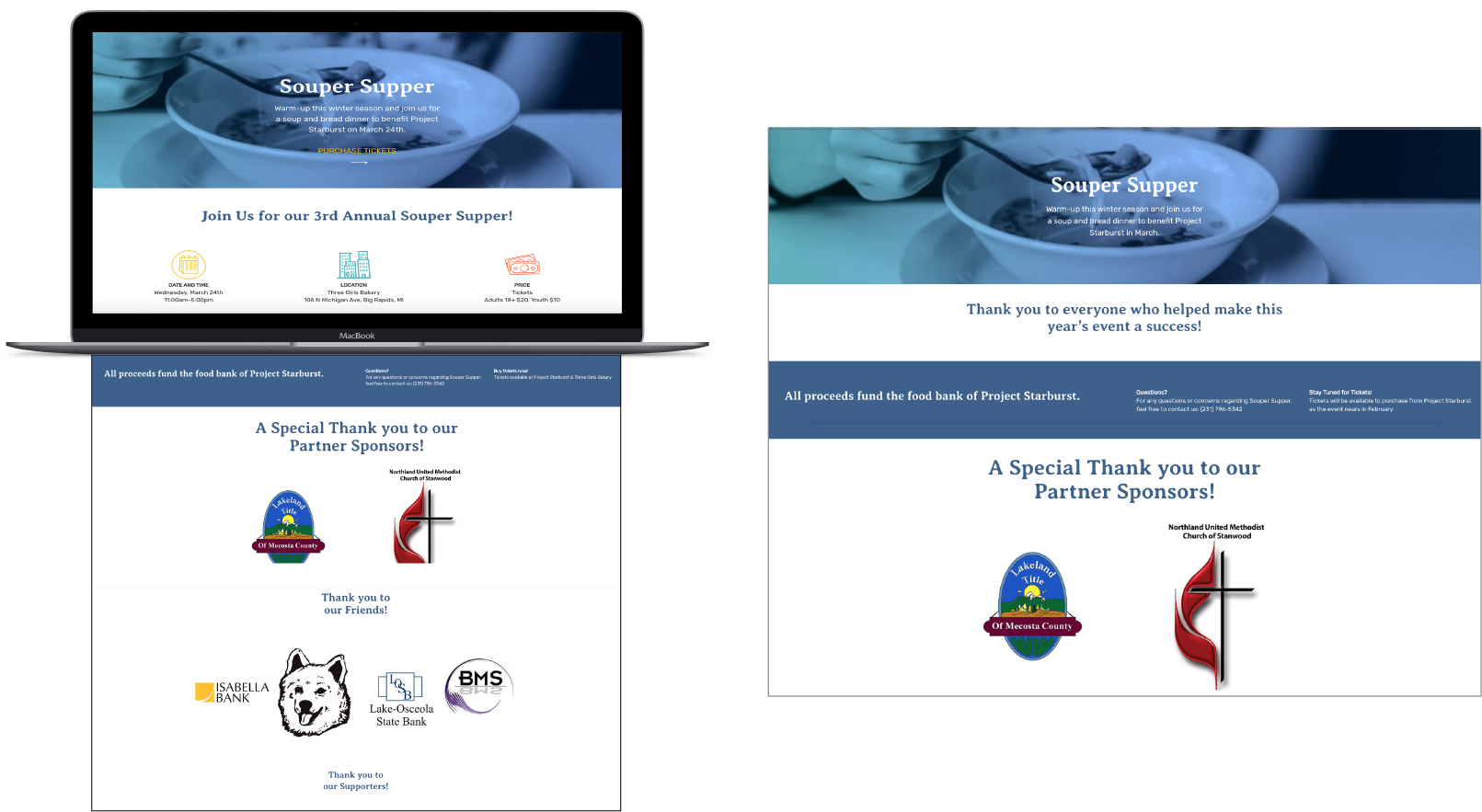 I designed two web pages for the annual Souper Supper event. I worked in WordPress to make sure that the website was easy for the client to update.


I developed a system of fun and casual social media posts to increase enagagement with the brand on Facebook and Instagram.