We were tasked with increasing the brand awareness for the Anti-Violence Alliance at Ferris State University by expanding on their existing brand and increasing its reach on campus. Our work included updating their social media presence and website, designing and producing merchandise, and designing an informational booklet that can be used throughout the community.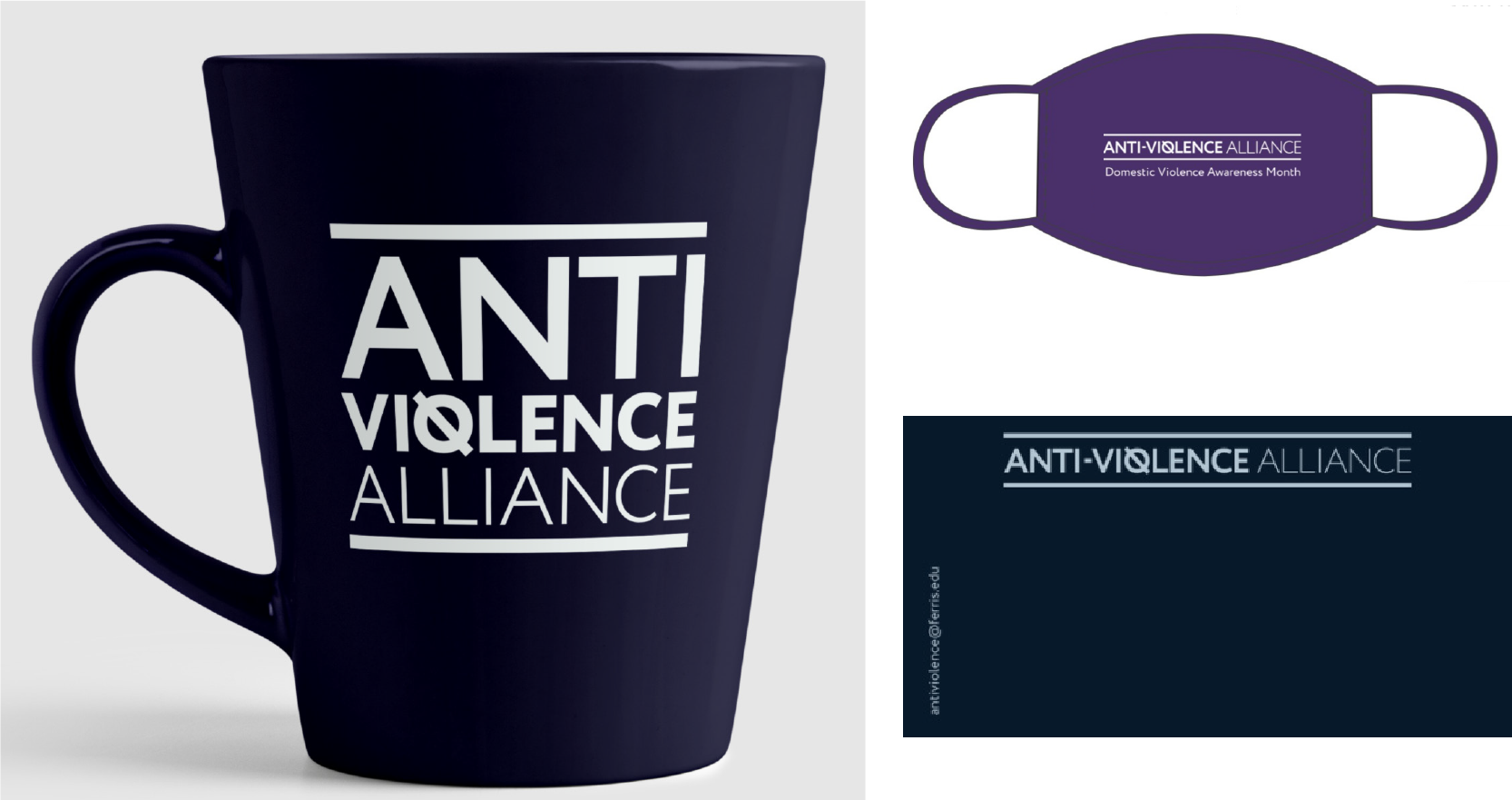 A variety of items were designed and produced for giveaways and tabling events to spread the organization's reach on campus.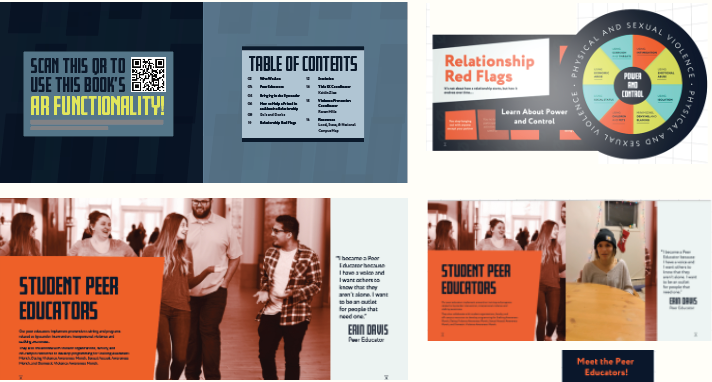 A brochure was created to distribute on campus, and we added an AR component to the experience, which allows for readers to get information and contacts at their fingertips.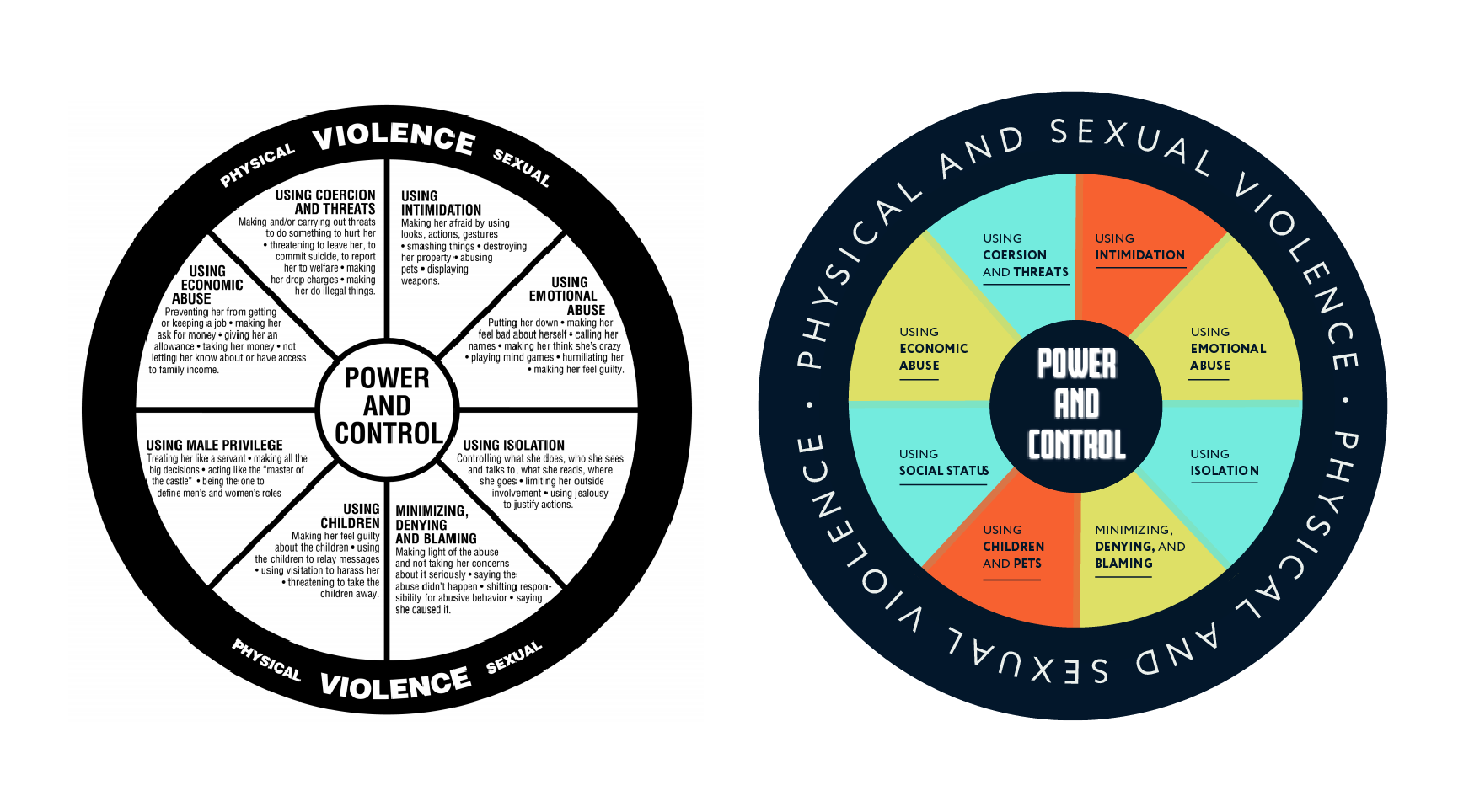 Re-designing the Power & Control wheel with AVA's brand to better fit the website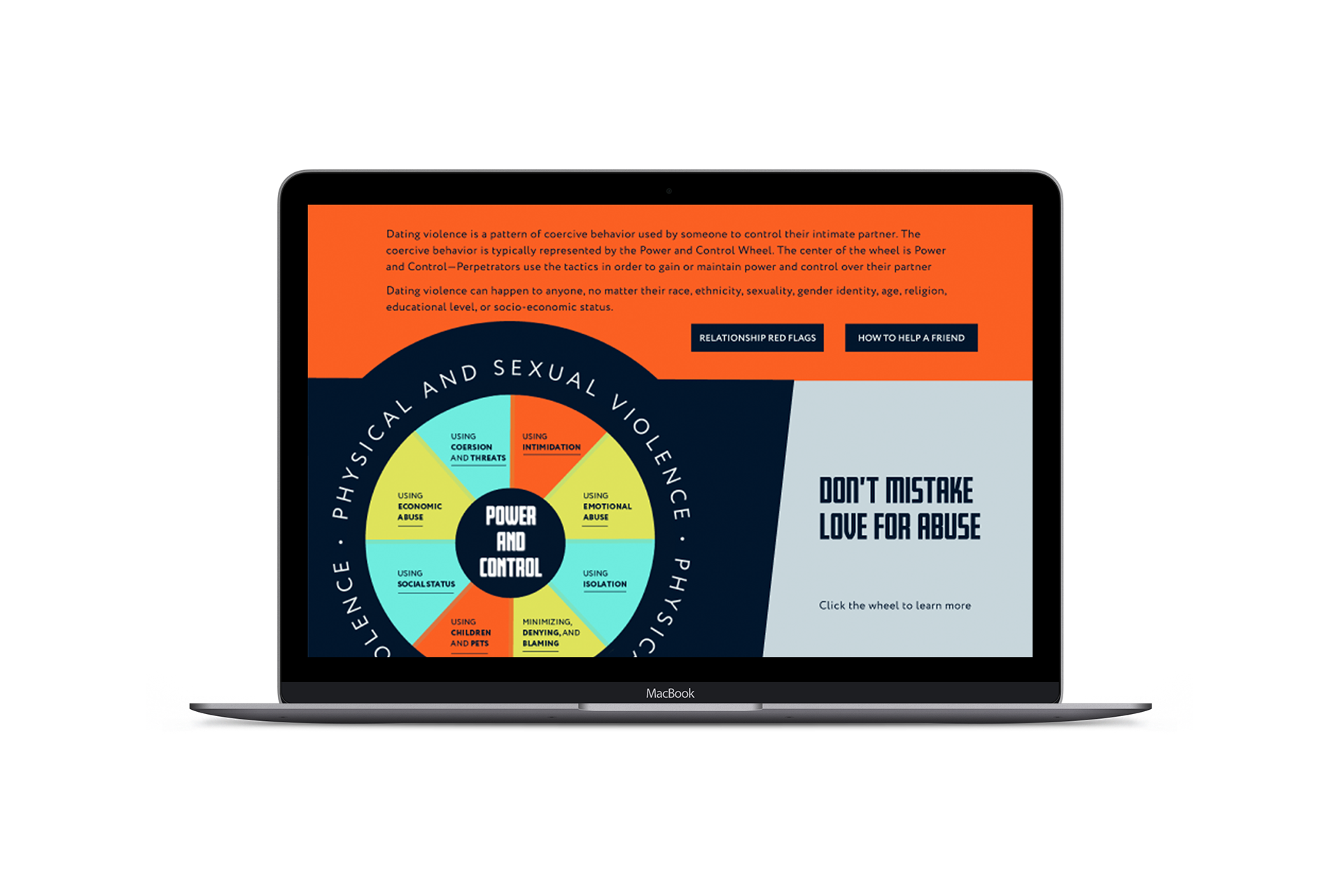 The power and control wheel is featured on the website with drop-downs that will allow people to learn more about dating violence. View site here: https://fsuantiviolence.org/dating-violence/
The wheel is responsive and spins at mobile size so that it's easier to use and read